DIY Gift Idea: Mason Jar Elf
Dec 5, 2019, 13:50 PM
From colleagues and coworkers to your children's teachers and bus drivers, your holiday shopping list can get pretty long. Not sure what to get the acquaintances in your life? This year, skip the generic gift card and go homemade! A mason jar, some green goodies, and a bit of felt come together quickly for a fun, festive and unique gift. Read on to find out how you can make your own merry mason jar elf.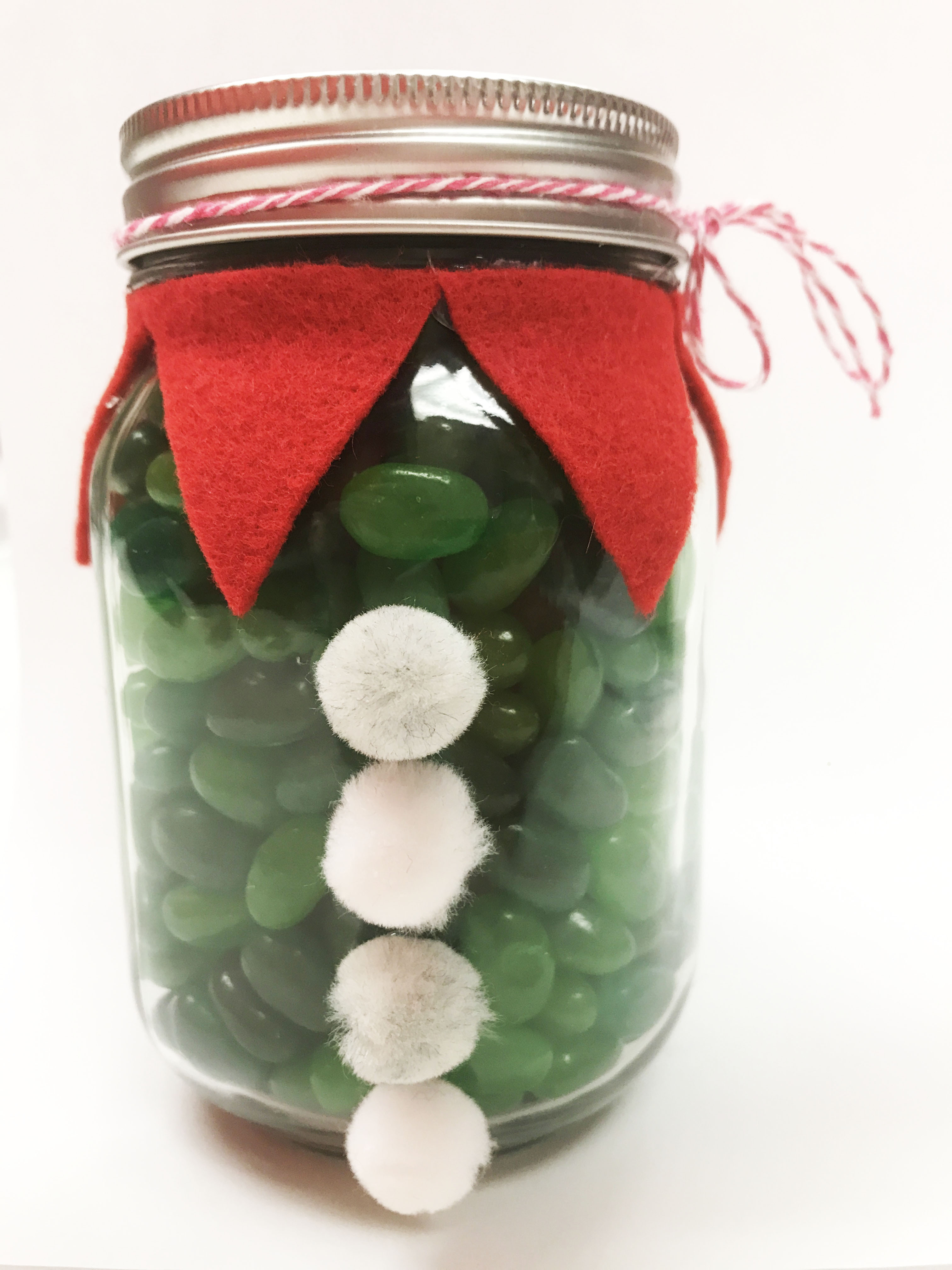 Supplies
Mason jar (empty)
Small, light green goodies (we used jellybeans, but you can also try M&Ms)
3-4 Pom poms (we chose grey and white)
Red felt
Ribbon
Glue gun
Directions

Step 1: Plug in your glue gun and let it heat up.
Step 2: Glue your pom poms on the mason jar. Spacing, size of pom poms, and amount used are up to you. We chose four grey and white pom poms to keep things simple.
Step 3: Cut your felt into triangle shapes to look like an elf collar.
Step 4: Glue the felt around your mason jar.
Step 5: Fill the mason jar with your green goodies.
Step 6: Put the lid on and tie a ribbon around it.
Step 7: Give to folks who need some holiday cheer.

We hope this craft helps you this holiday season. For more festive ideas, and general home improvement project advice, be sure to follow @homeshows on Instagram and Twitter and Like Us on Facebook.