Embrace Christmas by the Coast
Oct 15, 2023, 14:30 PM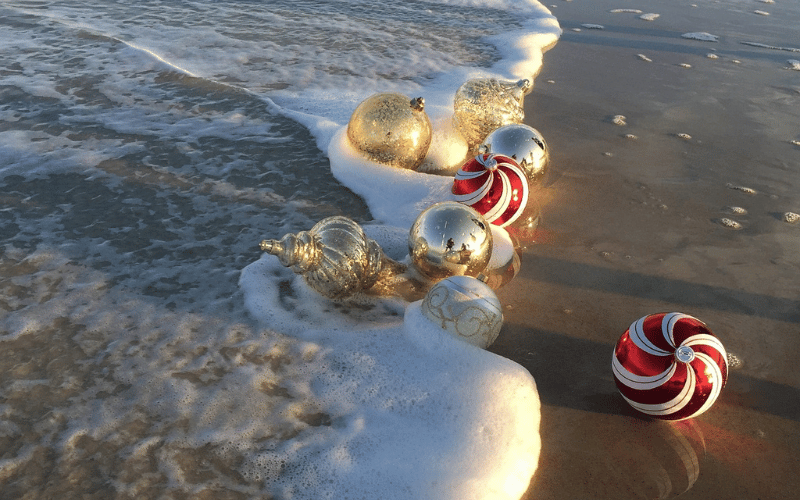 The stark beauty of the rugged New England coastline at Christmas has a special magic all its own. There is peace in the crash of ocean waves against a rocky shore, softly falling snow and those dark, cold winter nights where the sky is lit by stars. The 2023 Southern Christmas Show's Nauti or Nice theme will invite guests to orient their compasses northward, set sail for a Maine lighthouse and welcome a coastal atmosphere into their holiday decorations. We turned to our experts in interior design, vendor products and décor competitions to learn which tips they would recommend for visitors inspired to create their own seaside oasis this holiday season.


Nantucket-Bound
Show guests will receive uplifting ideas from Interior Designer Beth Richeson of Richeson Properties and Interiors, LLC about how to integrate a New England, nautical Christmas theme into their holiday decorating. She will craft original displays highlighting both indoor and outdoor living areas. Delight in all the details envisioned by Richeson near the front entrance to the show.

Her 2023 Designer Rooms will feature a beach house's living room and bedroom created as a fun space for children called "Sailing into Dreams." Batten down the hatches and allow the lull of the waves to carry you into a dreamy slumber. This whimsical, principal bedroom is designed to be restful for the entire family. Special nautical touches include oars for the headboard, a living room area complete with a luxurious bay window and a boat-shaped bed for the little ones. There will also be an outdoor living zone named "Fair Winds and Following Seas." From stem to stern, this outdoor haven will encourage guests to utilize every space of their homes to spark holiday warmth. Experience the craggy shores of the Northeast at the holidays with a Christmas tree tucked in a boat. Relax on the deck surrounded by touches of seasonal cheer as you indulge in the intricate details of exterior home décor and landscaping! This custom-made, upscale display will use many real items you would find along the shores of New England such as fish netting, buoys and driftwood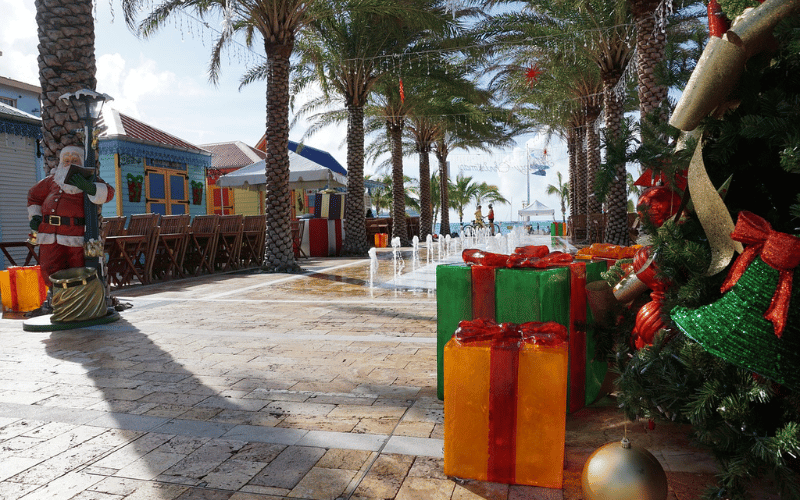 Bringing the Ocean Inside
Becky True is the owner of Booth 110's Personalized Memories shop and will also participate in the show's mantel and tree decorating competition this year. True sells handmade, wooden family tree plaques – with accompanying figurines to represent people – all intricately painted to symbolize families or even several generations. Based in Chesapeake, Virginia, she's no stranger to beach life! She recommends trading traditional garlands for ones made of shells and wrapping them around a tree. Finding a shell manger can also be a beautiful addition to holiday décor, she added.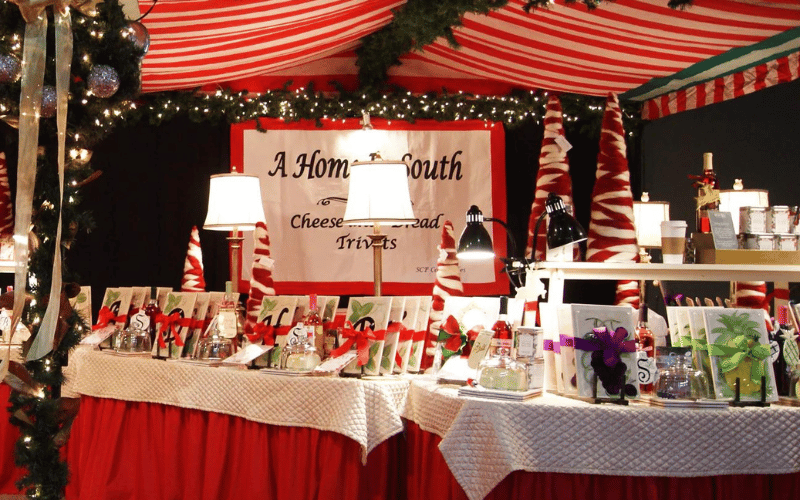 Sheila Putnam of A Home in A Home in the South's South's Booth 605 hand paints Brazilian tiles with seasonal themes like Christmas trees and snowmen to serve as cheese and bread boards. Each one is properly fired to be food and dishwasher safe and comes with a clear cutting board and cheese spreaders tied up with ribbon to be given as a gift. Here are a few of her favorite coastal decorating tips mixed with some of ours:

Coastal Color Palette: Start with a color scheme that evokes the New England beach, such as sandy beige, navy blue, white, dark green and rich red. These colors will form the foundation of your decor.
Seashell Décor: Collect seashells, balsam fir cones, sand dollars and starfish to use as decorations. You can arrange them in bowls, vases or scatter them on tabletops. To spice up a dining table, core red apples and add tea lights for an enchanting glow.
Beach-Themed Tree: Look for coastal-themed ornaments shaped like beach chairs, lobsters, sailboats and lighthouses. Hang them on your Christmas tree or string them together and weave them into a traditional garland.
Nautical Accents: Incorporate maritime elements into your décor. Use anchors as wall hangings or as a part of your table centerpieces. Tie basic sailing knots in marine rope and drape it over the mantel.
Windswept Wreath: Create a wreath using mussel shells, driftwood, conifer cones, red winterberry and beachgrass. Add a bow in a shade of dark-colored velvet to complete the look.
Handcrafted Sea Treasure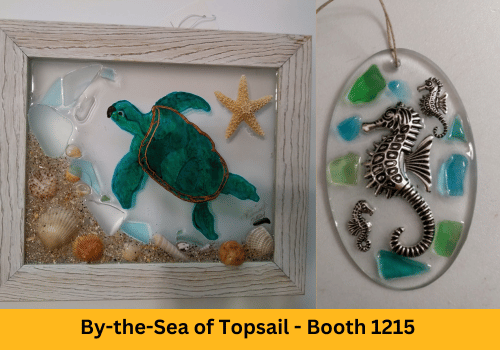 The 2023 Southern Christmas Show will be filled with vendors selling homemade crafts that tie in well with the coastal Christmas theme. Visit Angelic Angelic Elegance at Booth 106 for wired and beaded angel and nativity ornaments, garland, tree toppers and candleholders in shades of silver and teal. Spend some time at By-the-Sea of Topsail's Booth 1215 to discover art pieces featuring turtles, sailboats and seahorses that are made of sea glass, sand, shark teeth and sea shells. Finally, swing by Beach Bound Creations at Booth 2551 for wood-painted signs to accentuate your home, including sparkly gray ones about mermaids!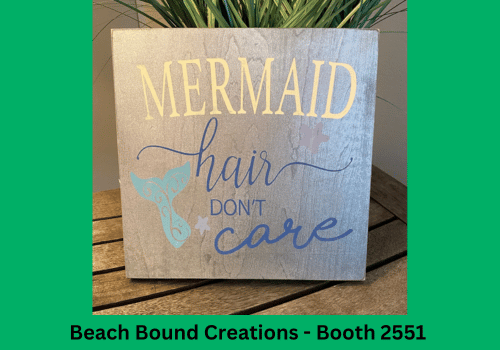 Interested in learning more about decorating for the holidays? Check out our Designer Rooms while you're at the show! You won't want to miss our Décor Competition sponsored by Universal Windows Direct either where exhibitors decorate wreaths, doors, mantels, and trees. And don't forget to chart a course to our nautically inspired entrance to snap a photo for your family's holiday cards. Once there, you'll feel like you've been swept away to the rocky, Northeast shoreline surrounded by a sandy beach, lighthouse and Christmas trees built from lobster traps and buoys!