Simple Ways To Add Sparkle To Your Home
Nov 4, 2019, 05:00 AM
The things that make Christmas special like twinkling lights, beautifully wrapped gifts and steaming mugs of hot chocolate will soon be here! We know you're eager to start decorating your home to make it cozy for the holidays, but where to begin? We talked to Ballard Designs at Charlotte's SouthPark Mall about fun and easy ways to bring the joy of the season indoors. Let's dive in and learn some new ways to deck the halls!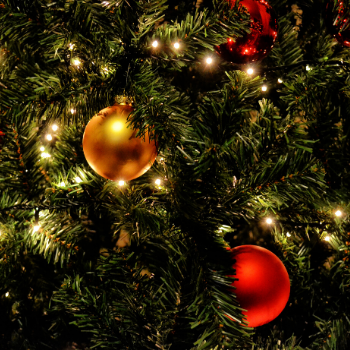 • Draping a festive holiday print over your fireplace mantel or side table is a great way to spread some cheer. Ballard Designs comes out with a new Saint Nicholas print every season!
• Everyone in the South loves a good monogram! It adds such a personal touch to each family member's stocking. Every stocking you buy from Ballard Designs comes with the free option to have it monogramed. This is a great way to create a memorable Christmas morning unwrapping gifts with the family in front of a toasty fire.
• Dough bowls are excellent coffee table décor options you might leave in your house all throughout the year. As the days grow colder though, you can turn them into beautiful table centerpieces when you have guests over. Simply change out what you normally display in them for sprigs of holly, ornaments, garland and even candy canes for festive flair.
• We bet this next tip is one you haven't thought of – it's a highly effective eye catcher that's sure to please your guests. Hang a small garland wreath or mini boxwood from the backs of your dining chairs with ribbon. Either will give your space a merry atmosphere and show you considered every detail.
• We leave you with an idea that truly shines! You can absolutely get creative with your chandeliers, even if they're more ornate. All you have to do is trade out their neutral shades for the robust richness of red plaid fabric.
Interested in learning more tips about decorating for the holidays? Check out our Designer Rooms created by the SouthPark Mall Studio Design Consultants from Ballard Designs while you're at the Southern Christmas Show! You also won't want to miss our décor competition sponsored by Renewal by Andersen where exhibitors decorate wreaths, mantels and doors. It's sure to give you beautiful ideas!