5 Great Ways to Spread Holiday Cheer this Season
Nov 14, 2018, 15:36 PM
It's the most wonderful time of the year! The Southern Christmas show is all about spreading light and joy to others and celebrating the relationships that enrich our lives all year long. Here you'll find a collection of simple ideas to get into the spirit of giving when you visit the show.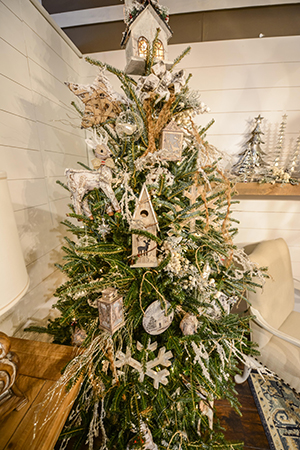 1. Visit Wit & Whimsy at booth 212 and pick up some holiday greeting cards to send a heartfelt note. Wit & Whimsy Paperie is a boutique letterpress and design studio dedicated to the craftsmanship and love of paper. Its collection of one-of-a-kind cards, prints and paper goods will brighten your friends and family member's days when they find one in their mailbox. If you're feeling an extra dose of warm fuzzies, the More Love Letters campaign invites people to write to those facing hardships all over the world to bring them hope and comfort through the written world.
2. Let your kids fall in love with the written word, too! Kids of all ages are welcome to stop by our Kids' Craft Corner sponsored by Carolina Home Remodeling. While there, your little ones can get a jump start on making Christmas cards for family members, friends and classmates. On Hero Day, Monday, Nov. 12, they will also be able to make special cards for our American troops! Consider asking them to write a card to cheer up an ill patient or senior at a local hospital or nursing home. Imagine the special memories you could make delivering uplifting notes to those in need together!
3. Do you know someone who isn't as mobile as he or she used to be? Think about bringing the magic of the season to his or her home! Bungalow Décor (Booth 3427), Flower Floozy Designs (Booth 1215) and Unique Spice Wreaths (Booth 606) are great places to begin looking for the perfect items for home decorating projects!
4. Pondering what to buy that friend who's so difficult to shop for? Purchase him or her a ticket to the Southern Christmas Show and enjoy spending special time together and making new memories.
5. We all think about buying seasonal gifts for the favorite people in our lives like a beloved teacher, best friend, parent, sibling or spouse. Yet there are many charities that collect gifts for children who are less fortunate in November and December. From The Salvation Army's Angel Tree Program to Operation Christmas Child and Toys for Tots, the possibilities are endless. These vendors specialize in items that make kids smile:
• A Doll's World – Booth 1205
• Bella's Closet – Booth 3710
• Cool Water Ripple Books – Booth 3225
• Cutie Patooties – Booth 2233
• Headbands of Hope – Booth 3121
• Headline Books, Inc. – Booth 20
• Klig's Kites – Booth 2611
• Kurly Kates – Booth 2043
• Palmetto Puzzle Works – Booth 914
• Playtime Edventures – Booth 3225
The Southern Christmas Show takes over The Park Expo and Conference Center November 8-18, 2018. We can't wait to see you there!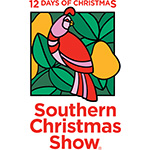 NOVEMBER 8-18, 2018.
THE PARK EXPO AND CONFERENCE CENTER