Breakfast Casserole
Jul 11, 2018, 15:53 PM
Looking for that perfect breakfast casserole to make for your family's beach trip? Try this family favorite and say goodbye to casserole prep the night before - this can be made when you wake up in the morning. Add a fruit salad as a side, and your work is done.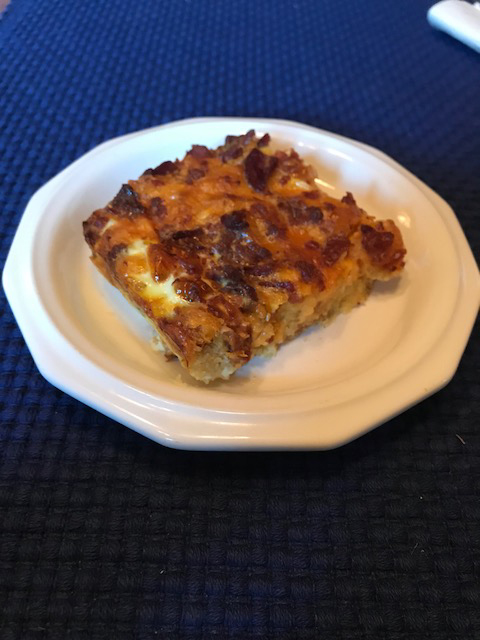 Ingredients
• ¼ stick of butter
• 4 cups seasoned croutons
• 2 cups shredded cheddar cheese
• 2 cups 2% milk
• 8 eggs
• 1 package of cooked bacon pieces
Directions
Step 1: Preheat oven to 325.
Step 2: Melt butter in 9x13 pan. Remove from oven.
Step 3: Layer croutons on bottom. Layer cheese. Beat eggs into milk and pour over cheese and croutons. Sprinkle bacon on top.
Step 4: Bake for 40-50 minutes. Let cool and enjoy.
You know what they say: breakfast is the most important meal of the day! Start your morning off right with this delicious (and simple!) casserole. Yum!