Deck Your Halls & More – Christmas Design Tips
If you like Christmas, you most likely love decorating for the holiday. You're probably in awe of the professionally-designed rooms at the Southern Christmas Show each year and wonder what goes through a professional's mind. Read on and you'll find out as Anna Stowe, local designer and owner of Great Design 4 U (and a designer showroom exhibitor at this year's show), shares her thoughts on planning ahead, centering your decorating around your life and much more.
1. Home Sweet Home
Don't decorate your home based on the holiday; decorate for the holiday based on your home. No one ever said you must use traditional red and green in all your Christmas decorations. If you have a contemporary or modern home with neutral colors, perhaps incorporate silver and gold (I've been quite inspired by those accents given the show's 50th anniversary colors!)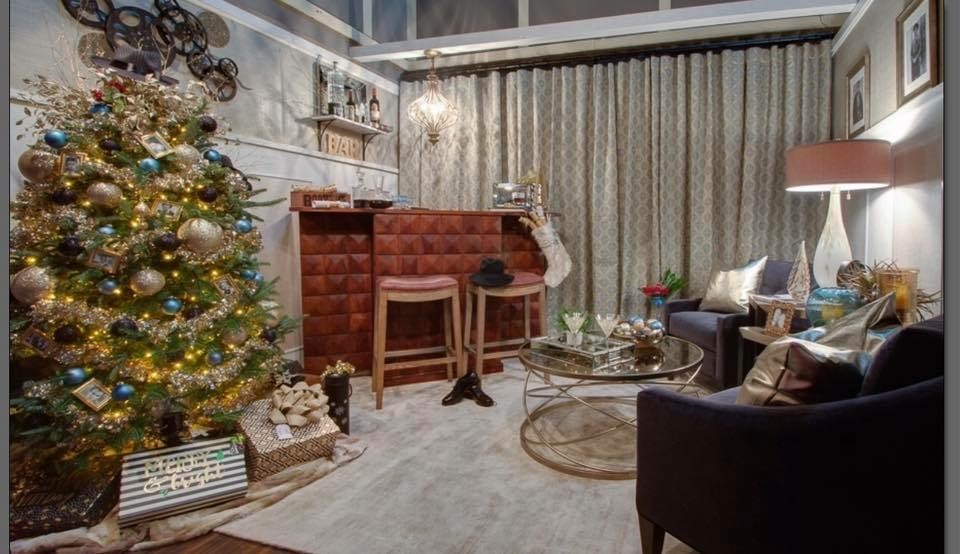 2. Not the Same "O Christmas Tree"

Bringing in the "fat tree" that your seven-year-old had to have may mean that you need to rearrange the living room and even remove a few pieces of furniture for the season. Plan ahead to ensure you have room to store the extra chair or a secondary floor plan in mind to accommodate large decorations or a family gathering.
3. Rockin' Around the Christmas Tree

Speaking of trees… not all of them have to be Fraser firs. Get creative and incorporate a tree made of books into your child's room, trees made of painted reclaimed wood on your back porch or a tree outline of string lights on a wall of a small apartment.
4. Have Yourself a Repurposed Little Christmas
Instead of reinventing the wheel for each holiday or season, repurpose key items from your house or another holiday. The wooden lanterns you had surrounded with pumpkins for fall? Fill them with red and green ornament balls for a festive front door step. Have an excess of sparkly barware? Fill martini glasses with greenery or water pearls to spice up your centerpieces.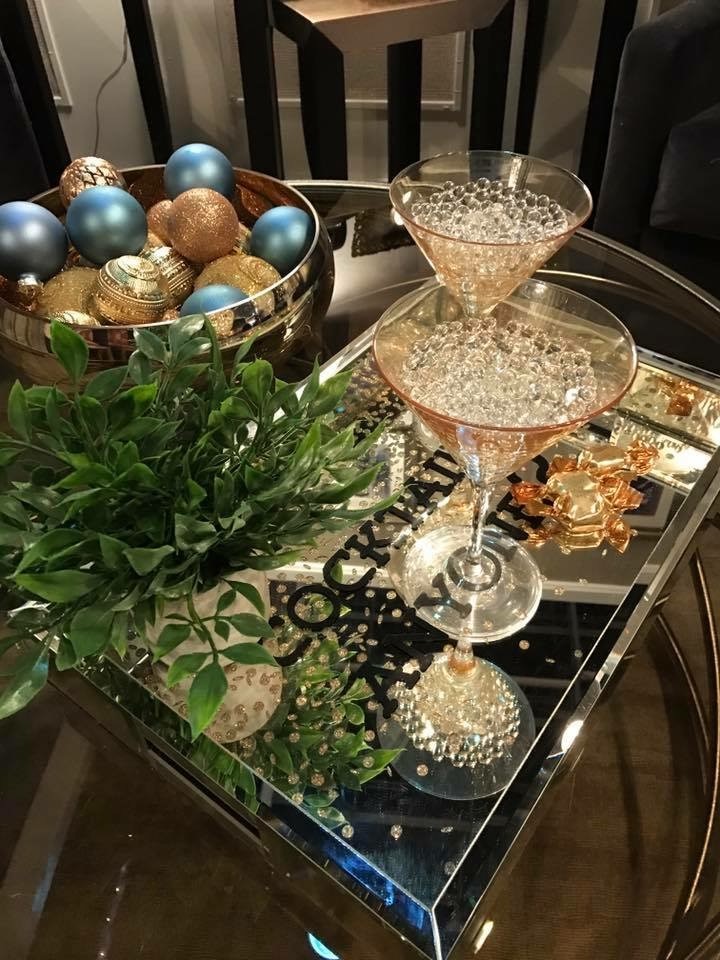 5.
Need Santa's Helpers?

If you choose to have a company decorate for you, call early in the season and ask for a timeline of set-up and tear-down dates. Additionally, ask these questions to keep the experience stress-free:
Do you bring in the décor items (for purchase or rent) or will you be using my existing decorations?
Will you take down and/or store my items after the holidays?
For many more ideas and inspiration, visit the Southern Christmas Show from November 9th-19th (with Preivew Night on the 8th). Anna Stowe's designer room can be found near the entrance to the show and she will be on-site to talk through all your holiday designing dilemmas. Get your tickets NOW!

PARK EXPO AND CONFERENCE CENTER
NOVEMBER 9-19, 2017.
Nov 7, 2017, 04:25 AM