Make Your Visit Extra Merry: Through the Eyes of an Elf
Buddy the Elf had to pass through the seven levels of the Candy Cane Forest, through the Sea of Swirly Twirly Gum Drops and then through the Lincoln Tunnel before he found the bright lights! Luckily, one of his elf friends has come up with her favorite tips to help you find the bright silver and gold lights (AKA: The Southern Christmas Show).
I planned out our whole day. First, we'll make snow angels for two hours, then we'll go ice skating … A plan is good. Walk the grounds stress-free to get a lay of the land and prioritize your time. To not make it feel like Christmas overload, do a first pass through with your crew to help you decide where to spend your time. You could even plot out a strategic route by perusing the show map ahead of time.
As you can imagine, it's dangerous having an oven in an oak tree during the dry season. It's also dangerous to walk around the show carrying too many bags. Good news – there is a free package check in the main lobby. If you purchase a large item, exhibitors can hold it and arrange for you to pull around to the loading area.
Elf Pro Tip: Bring a soft, easy-to-spot shopping bag, tie a ribbon to your bag handle or use a luggage tag so you can easily pick yours out from the package check.
We elves try to stick to the four main food groups: candy, candy canes, candy corns and syrup. Your four food/drink groups at the show will be piping-hot strudel, melt-in-your-mouth fruitcake, hand-dipped chocolate and N.C. wines -- all scattered about the show so that you may sample the best holiday morsels around.
The best way to spread Christmas cheer is singing loud for all to hear. The entertainment stage is a great place to get in the Christmas spirit (and take a shopping breather) while browsing the show – you'll see and hear festive dance performances, heavenly voices and merry instrumentals. Look at the schedule here [insert link] beforehand to plan which shows you just can't miss.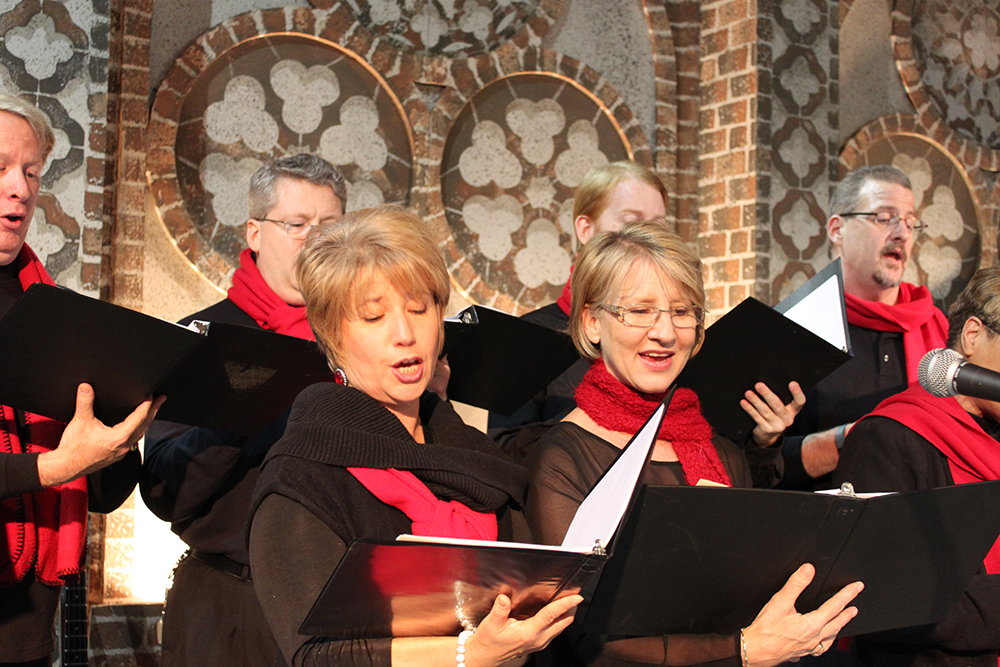 There's room for everyone on the Nice List! – And there is something for everyone on your list at the show. Check out our ideas for those gift stumpers on your list here [link to gift blog post].
Santa's coming! I know him! – St. Nick will be on hand to hear the holiday wishes of all boys and girls. Photos are 1 for $10; 2 for $18 and 3 for $25, with proceeds benefitting the Shriners Hospitals for Children. Bring the whole fa-la-la-la family – after their visit with Santa, the kiddos will get a kick out of the doll houses and miniatures in the Enchanted Village and the model trains too.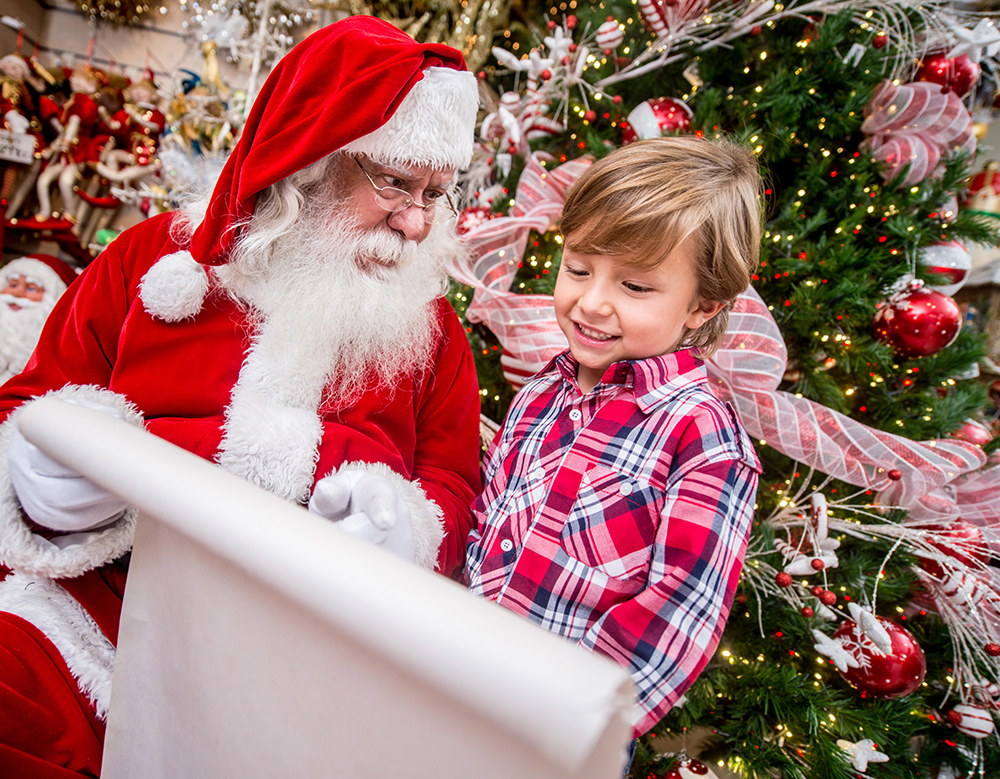 Awww Nutcracker! – Hit some traffic? Don't worry! If you're approaching The Park Expo and Conference Center from Uptown Charlotte and there is a line of vehicles on Independence Blvd., get out of the line and go on to the next exit. This will bring you to the exit between The Park and Bojangles Arena, and will save time.
Pro Elf Tip: The Park Expo and Conference Center will be offering valet parking for the Southern Christmas Show. This front-door service will allow show guests to pull up right across from the show entrance and make loading those packages afterwards a snap. Valet parking can be purchased at the normal entrances to the main parking lot. Cost is $18 (cash only-normal parking charge is $7). If the main lot is full, there may still be valet parking available, so please let the police officers directing traffic know you want to valet park.
The Southern Christmas Show is on from November 9th-19th, with Preivew Night on the 8th. There will be more than 450 Merchants ready to help you get into the holiday spirit! Get your tickets NOW!

PARK EXPO AND CONFERENCE CENTER
NOVEMBER 9-19, 2017.
Nov 2, 2017, 13:26 PM